The Lafayette Salon Series
est. 2009
FORTHCOMING
•  •  •
•  •  •
SUN.05.DEC @ 14:00 (EST)
• ELF •
[XXIII]
by David Berenbaum
Scheduled To Appear :
•  •  •
•  •  •
SEASON
XIV
---
2022
•  •  •
•  •  •
THU.06.JAN.2022 @
19:00 (EST)
IN THE NEXT ROOM
( or THE VIBRATOR PLAY )
[MMIX]
by Sarah Ruhl
Scheduled To Appear :
•  •  •
•  •  •
FEBRUARY @ TBA
• A DAMSEL IN DISTRESS •
[MCMXXVIII]
by Ian Hay and
P. G. Wodehouse
Scheduled To Appear :
curated by
MAC BRYDON
at The Players Club, Gramercy
•  •  •
•  •  •
ABOUT
Born out of a desire for camaraderie and the need to practice our craft, The Lafayette Salon Series (est. 2009) was founded by Stewart Walker (born in Frankfurt, Germany), Jane Cortney (London, England), and Mac Brydon (San Diego, California). The three, colleagues and friends, set out to create an event where plays and screenplays are performed once a month.
In 2021 the Salon was a recipient of the City Artist Corps Grant and produced readings by Eugene O'Neill, Duncan Pflaster and Luigi Jannuzzi from AUG-OCT at Swift Hibernian Lounge.
Based in Greenwich Village, the Salon calls The Players Club (Gramercy) and Swift Hibernian Lounge (NoHo) home.
HISTORY
h
h
No. 208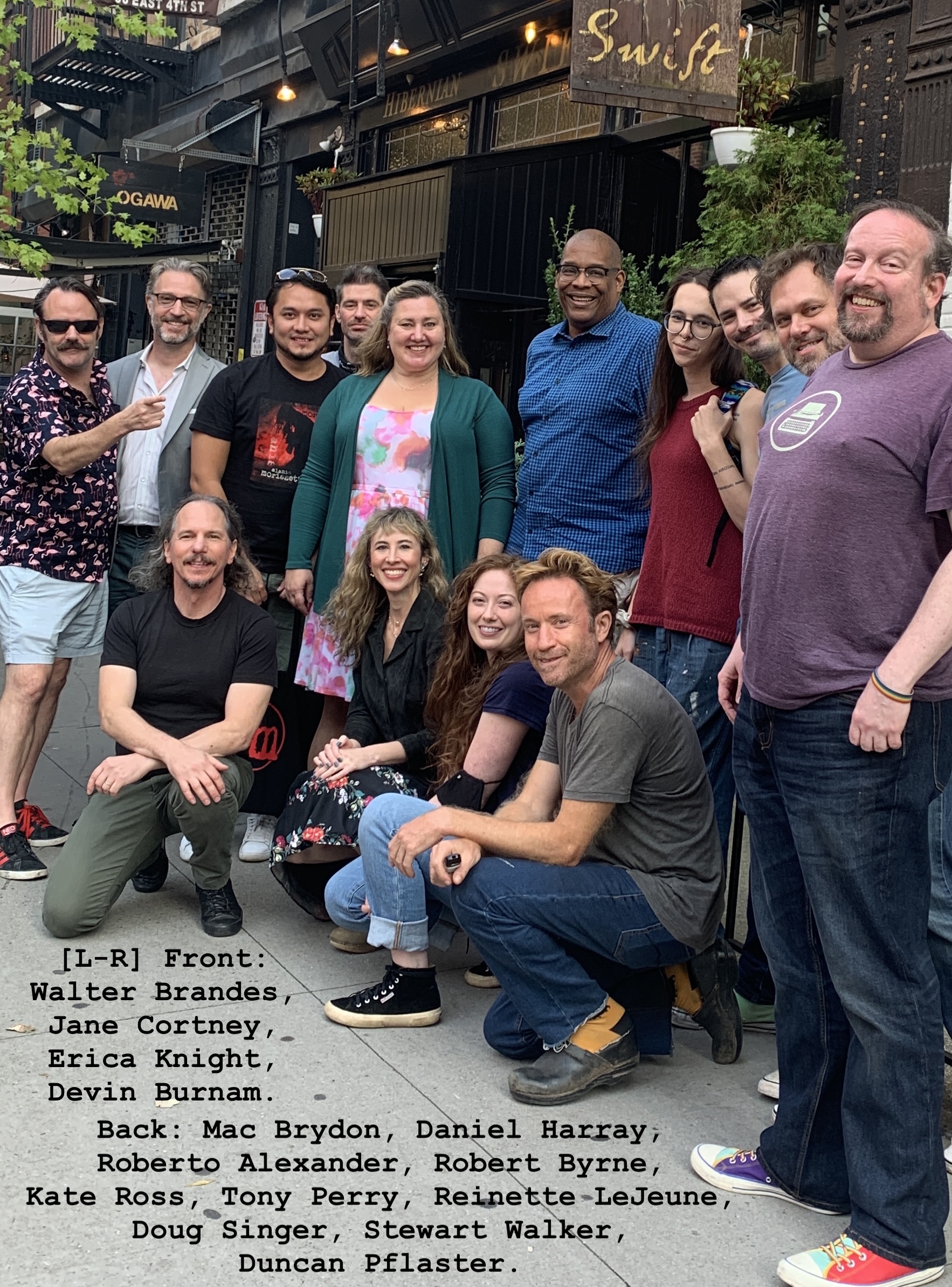 Malvolio's Revenge: A Sequel to William Shakespeare's Twelfth Night (2019)
by Duncan Pflaster
— CAST —




ROBERTO ALEXANDER




WALTER BRANDES




MAC BRYDON




DEVIN BURNAM




JANE CORTNEY




DANIEL HARRAY




ERICA KNIGHT




REINETTE LEJEUNE




TONY PERRY




KATE ROSS




DOUG SINGER




STEWART WALKER *


hosted by Robert Byrne
@ Swift Hiberninan Lounge
h
h
h
h
h
h
h
h
h
h
h
h
h